Looking for work in the white-collar world can be tough. You need top-notch education and training, which can be very expensive and time-consuming. Perhaps you've thought of making a major career change. Finding a new profession can be much easier in the blue-collar world.
Professions in the blue-collar world that are always in need are those requiring people with CDL licenses. People with CDL licenses drive semis, school buses, and other labor-based vehicles. While you still need specific training, you'd be able to obtain your career goal in a much shorter time frame. If you already drive a car or truck, studying for a CDL license is relatively easy to do.
What is a CDL License?
A Commercial Driver's License (CDL) serves several purposes. First and foremost, it lets prospective employers know you're a qualified, professional driver. Drivers that hold CDL status must have good working knowledge of weight limits, vehicle size and vehicle control.
Secondly, a CDL license endorses what you can drive and what weights you can tow. Endorsements for a CDL license are tested separately. There are also several categories of CDL licenses. The categories, or classes, of CDL licenses are A, B, and C.
Classes A and B are broken down into commercial and non-commercial use. Class C licenses are broken down into commercial and basic use. What you can tow with the licenses is broken down into Gross Vehicle Weight Rating (GVWR). Motorcycle licenses are another form of CDL.
Below is the information regarding commercial towing and driving information for the State of California:
Commercial Class A CDL license holders can tow the following:
– Single vehicles with a GVWR of 10,000 lbs. (semi tractor-trailers)
– Trailer buses or more than one vehicle (tandem trailers). These types of vehicles need special endorsements.
– Any vehicles that fall under the categories of Class B and/or C.
You are able to drive vehicles that are:
– Any legal combination of the vehicles listed in Class A
– Vehicles of any type that are rated for Class B and/or C drivers
Commercial Class B CDL license holders can tow the following: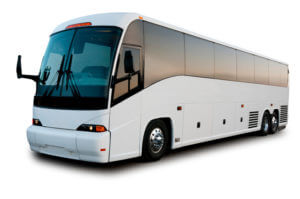 – Single vehicles rated with a GVWR of 10,000 lbs. or less
– Vehicles of any type that are rated for Class C drivers
You are able to drive the following with a Class B license:
– Single vehicles with a GVWR weighing 26,000 lbs. or more
– 3-axle vehicles that weigh more than 6,000 lbs
– A bus (except a trailer bus), or any farm labor vehicle. Endorsements are needed for these particular vehicles.
– All vehicles that fall under Class C licensing
Licensing regulations change periodically. You'll need to check your State guidelines for the most up-to-date information.
Who Can Benefit From a CDL License?
Having a CDL license opens many doors for employment opportunities for both men and women. For individuals with families at home, there are many trucking companies with regional or local jobs that get their drivers home each night. Driving and towing certain weights isn't difficult, as long as you follow the regulations regarding log books. Finding loads is handled for you by dispatchers with your company.
Semi-driving is only one of many options for you if you obtain a CDL license. There are plenty of positions driving straight trucks or buses. Bus drivers can find work for schools or tour buses.
Once you've made the decision to obtain a CDL license, companies that you work for may have programs available in order for you to add endorsements for specific jobs. Getting endorsements for additional weight limits or job types will require a little more time, but is well worth adding to your license.
Sure, working a typical 9-to-5 job has its benefits. Having a CDL license has just as many – it also offers the perk of a daily change of scenery. For more information on how you can get your Class A or Class B CDL, call us at 1-877-649-9614 or fill out the form. We'll answer any questions you have, and help you get your new career started today!