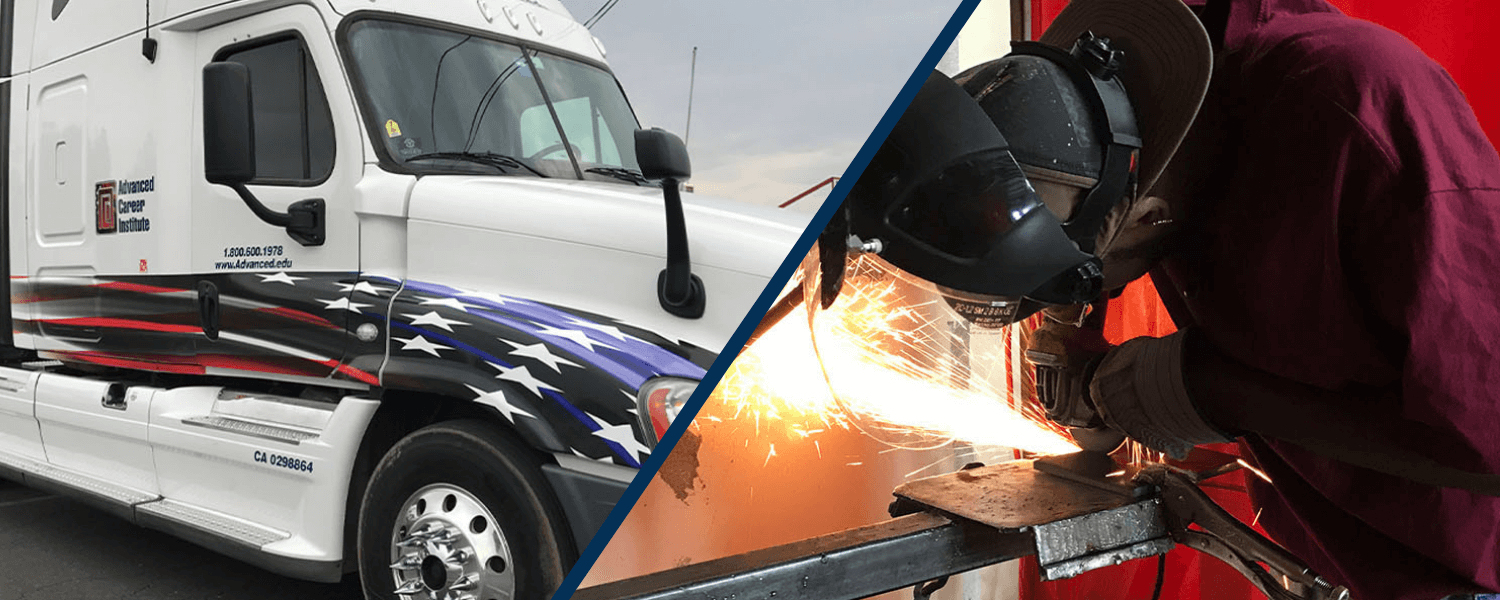 Job Placement Assistance for Your Trucking or Welding Career
California and Nevada Truck Driving & Welding School
Advanced Career Institute provides job placement assistance to all graduates who are in good standing with the school. We'll help you find the best trucking job or welding job. Although we cannot guarantee any job, our staff will provide you with the tools necessary to find employment, including assistance with:
Job Search
Completing Job Applications
Reviewing or Updating Resumes
Interview Techniques and Preparation
Networking and Employer Referrals
Career Planning & Job Retention
Our job placement service doesn't just stop once you graduate. We offer ongoing assistance for our graduates in good standing with our school. This means helping you find a job that will put your CDL or welder qualifications to use. Eligible California and Nevada students may use these services while still in school, or after graduation when there is a need to change jobs. All you have to do is make an appointment when you need help with finding a new job in trucking, bus driving, or welding!
Attend Our Recruiter Presentations to Find Your Next Job
We host recruiter presentations with a variety of local, regional, and national trucking companies. These employers consistently hire our graduates. Check out our Events Calendar for upcoming recruiter visits, or contact the Job Placement department at your local campus for more information.
Want to see what job options and availability are open right now? Give us a call at 877-649-9614 or contact one of our campuses today!