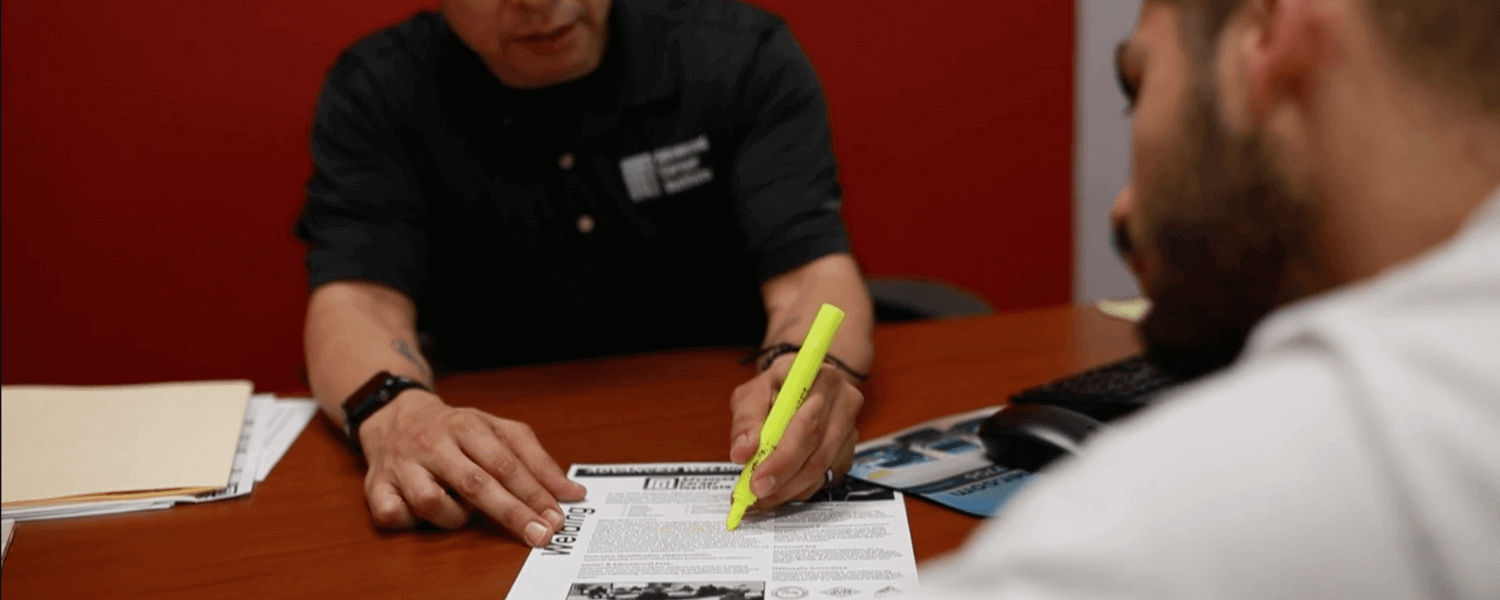 Admissions at Advanced Career Institute
Begin CDL and Welding Training in California or Nevada!
Here at Advanced Career Institute, we're ready to help you begin your career as a professional truck driver or welder! ACI has campuses located in central California and Las Vegas Nevada. To get started in one of our career training programs, students will need to complete our admissions procedure. We've provided step-by-step instructions on how to start your CDL Training or Welding Training. If you are eager to get more information now, take the first step by filling out the form available on our website. After submitting your request, our Admissions staff will reach out to you. We are excited to have students start their career training with Advanced Career Institute.
As you go through the admissions process, please note that you meet all of the requirements, which are included below. At Advanced Career Institute, we do not discriminate against applicants regardless of religion, disability, gender, race, age, color, or sexual orientation. We look forward to meeting with you and helping you through your training!
Advanced Career Institute is an Equal Opportunity Employer/Program Provider, and reasonable accommodations can be requested for those with disabilities and/or limited English.
Steps to Enroll at Advanced Career Institute
Step 1: Meet Admissions Requirements (provided below)
Step 2: Complete the Pre-Application and Interview process
Step 3: Provide a valid driver's license/photo identification card, high school diploma (or equivalent), and social security card
Step 4: Complete Financial Aid forms (if you qualify)
Step 5: Attend orientation
Step 6: Complete entrance examination and other required paperwork
Step 7: Obtain a copy of our school catalog/student handbook
Step 8: Complete and sign your enrollment forms
Step 9: Begin training!
Requirements for CDL Training or Welding Program
The following items are required for all Advanced Career Institute applicants:
Must be past the age of compulsory attendance in the state you wish to attend (18 in California, 17 in Nevada)
Must have a valid driver's license/photo identification card, high school diploma (or equivalent), and social security card
According to the Bureau of Private Postsecondary Education, you must be able to speak and write English sufficiently so that you are able to effectively participate in instruction
Pass program entrances specifications per their chosen program's requirements
For ACI's CDL programs, there are additional requirements for applicants:
Must be at least 18 years old. If you wish to become an interstate driver, you must be at least 21 years old.
Provide your DMV driving record which must be free from current serious driving violations.
Pass a physical examination and drug screening
No felony convictions within the last 5 years
If you meet these requirements and are ready for an exciting new career, we'd be happy to get you started! Contact Advanced Career Institute today to begin training.
Give us a call at 877-649-9614 or contact one of our campuses today!