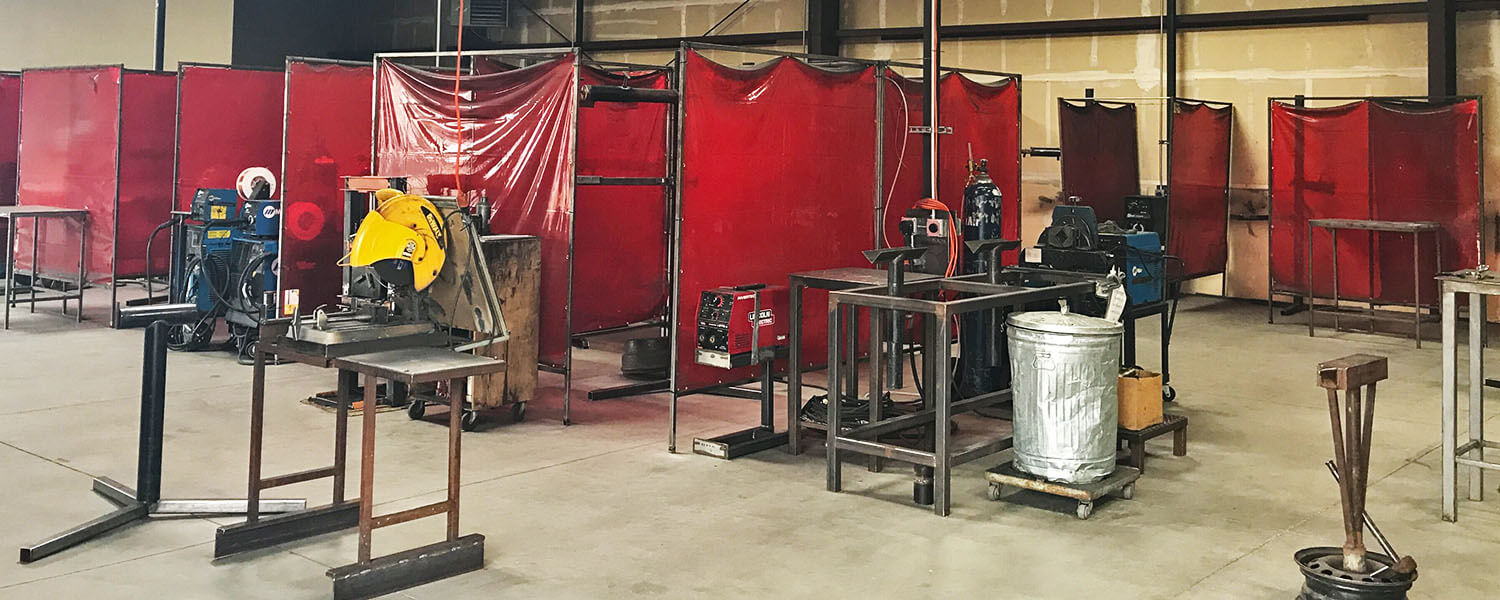 Advanced Welding Training Programs located in Fresno, CA
Advanced Career Institute's Fresno Welding Training
At Advanced Career Institute in Fresno, CA, students will gain a wide range of experience working with a variety of welding techniques and metals. Our Fresno Welding School prepares students to obtain American Welding Society (AWS) welder performance qualifications in the horizontal, vertical, overhead, and 6G positions. Students interested in obtaining their welding certifications at our Fresno Campus will be provided with the best possible instruction to launch their welding career. ACI welding instructors are well-qualified and have been in the welding industry for many years.
How Long is the Welding Program?
The Welding training program takes 760 clock hours (38 weeks) to complete. Welding class times are as followed:
Morning classes: 6:00 AM – 10:00 AM
Daytime classes: 10:30 AM – 2:30 PM
Evening classes: 2:30 PM – 6:30 PM
Night classes: 7:00 PM – 11:00 PM
What Will I Learn?
At our Fresno Welding School, students will learn practical skills including:
Oxy-Acetylene cutting and brazing
SMAW (Arc)
GMAW (MIG)
FCAW (Flux Core) in ferrous and non-ferrous metals (includes purge elding of sanitary pipe process)
GTAW in ferrous and non-ferrous metals.
Welding students will also gain knowledge in shop and site safety, blueprint reading, and construction math.
What Will I Earn Upon Completion of the Program?
Students who complete our Advanced Welding Technology program receive a Certificate of Completion and the opportunity to take two AWS welder performance qualification tests. You can earn qualifications in the following:
Core
Introductory Craft Skills
National Construction Career Test (NCCER)
SENSE (American Welding Society)
Welding (NOCTI) areas.
By completing this course, you have the opportunity to obtain American Welding Society (AWS) welder performance qualifications in the horizontal, vertical, overhead, and 6G positions.
Tuition includes all books, supplies, and materials needed for the program. As a nationally accredited institution, we are authorized to offer various financial aid programs to those who qualify, though Financial Aid is not available for all of our programs. Our Financial Aid staff will work with you to determine your eligibility, and complete the application process.
Click here for information on available Financial Assistance programs.
Admission to ACI and the Welding Technology programs includes:

-- Must have high school diploma or equivalent.
-- Physical ability to carry out the tasks associated with the welding industry.
Your Admissions Officer will cover any and all additional enrollment requirements for those who wish to enroll at ACI as a regular student, and will provide a list of items that must be completed prior to enrollment.
The U.S. Department of Education requires that we report and disclose certain information about our school programs in a clear, prominent, user-friendly, and easily understood manner. The intent of the requirement is to enable students to make an informed choice about a program of study. To this end, we have developed documents containing the following information:
Net Price Calculator
---
Our Advanced Welding Technology program is designed to meet trade expectations for safety and skills required for the welding industry in California.